This past weekend we had a quick getaway up in the Uintas (south of Evanston WY) with the Derbidges (friends from work/daycare). We borrowed four-wheelers and had a great time. Drat. Now Tom has added four-wheelers to his toy wish list.
We rode to Lily lake.

Tracee and her daughter Kelsie.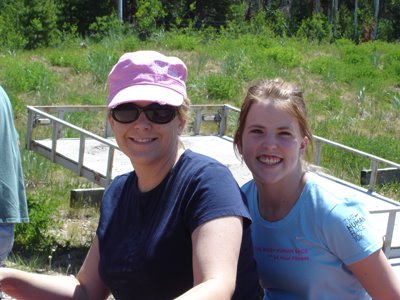 The Uintas are famous for their lodgepole pines. When they were scouting for the campsite the guys saw several moose, but I guess the weekend traffic scared them away because they were nowhere to be found when the girls got up there.

Abby and Bethany

Sarah loved it too!

The wildflowers near our campsite: